MODELL-1 - 2017

A/V performance, real time sound & 3D.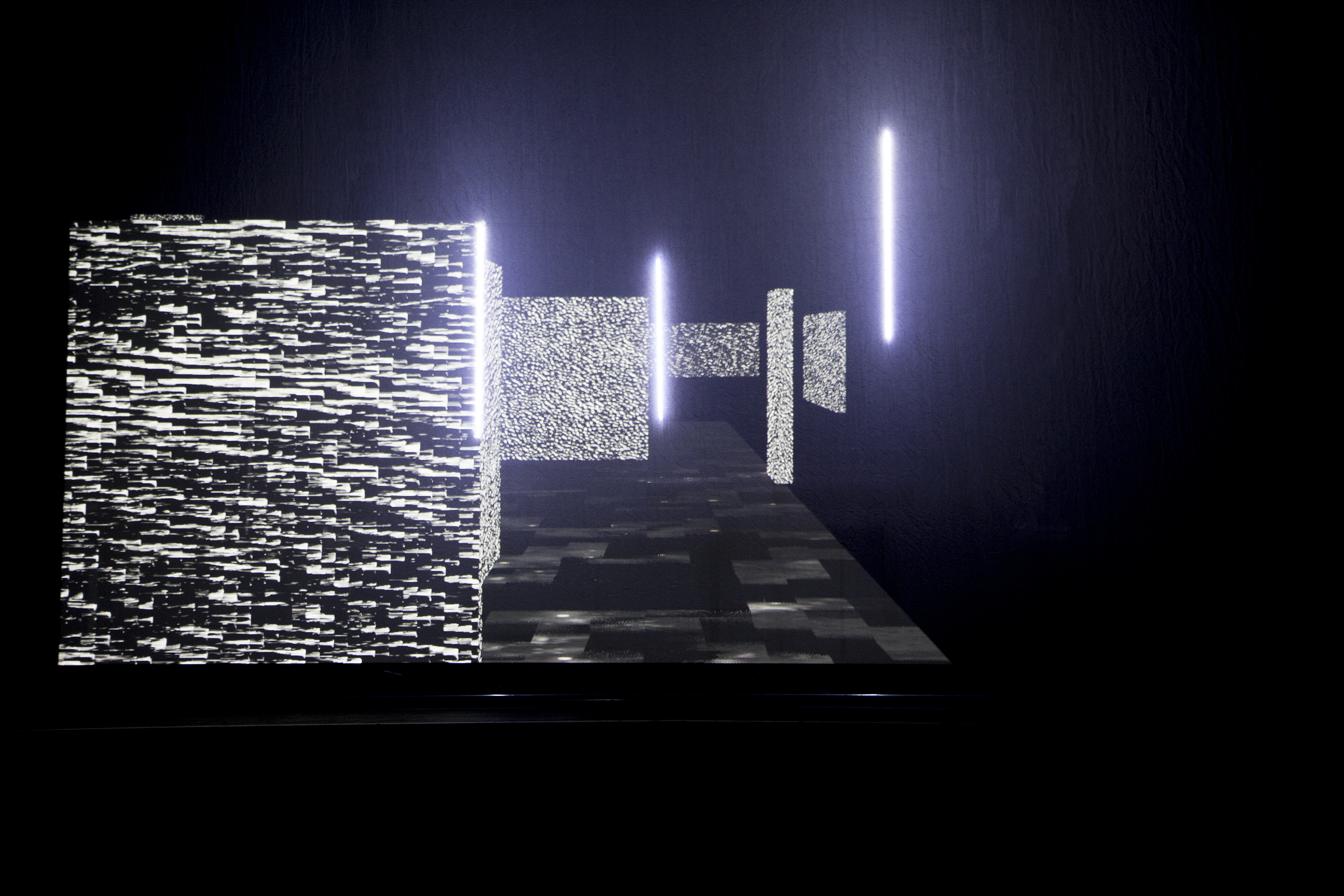 An audiovisual performance that invites to dive into a micro-space where the spectator sees himself as a witness of the interactions between sound wave, matters and light.
The immersion is at different scale giving different micro and macroscopic point of views on the details that compose this universe. Presented as a model, Modell-1 proposes different referential changes opening the way to new sensitivities to the materials structure and behaviors.